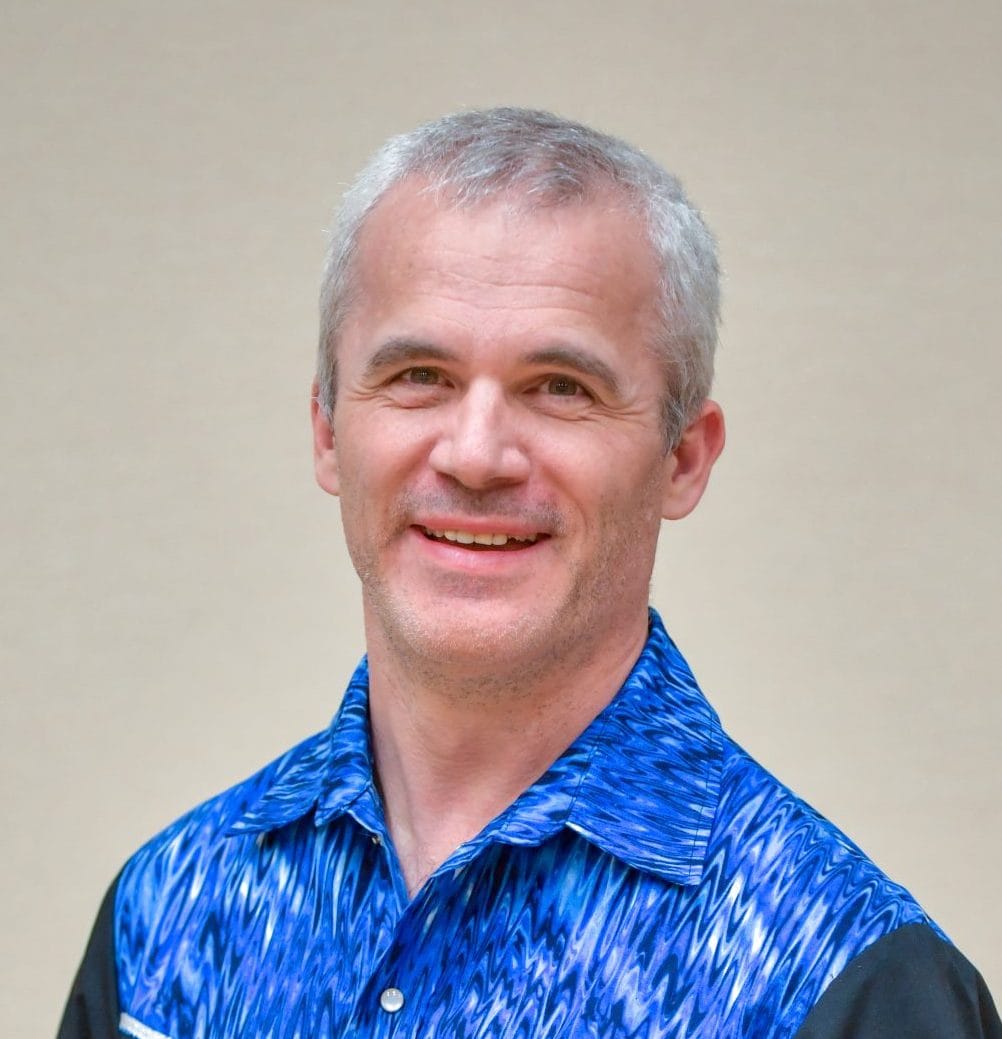 Brett started dancing in 1977 as a pre-teen with the Sunset Teens and later danced with Kappie's Kalico Kids. After several years of dancing with adult clubs Brett joined the Twirl-N-Teens in 1984 and competed for the first time in the Pacific Northwest Teen Square Dance Festival in 1985.
In the fall of 1986 Brett joined the Jeans-N-Queens and started his calling career. He called his first dance in late 1986. For the next few years Brett continued dancing with the Jean-N-Queens. In 1987, Brett took over calling for the Jays N Ques. This was a pre-teen club closely tied to the Jeans-N-Queens. As kids became teenagers they moved from the Jays N Ques to the Jeans-N-Queens.
A few years later, Brett joined the Shirts-N-Skirts (another teen club) as their caller.  Over the past 37 years Brett has called for other teen clubs including the Mavericks and Rockin' Teens. In 2011 Brett took over the Jacks and Jills and has been calling for them for the past 12 years.
Brett has served as President and Treasurer of several clubs since he started dancing.  He currently serves as the President of Central Puget Sound Council, Treasurer of Northwest Callers and Corresponding Secretary for the Square and Folk Dance Federation of Washington.  He has been the sound chairperson for 5 Washington State Square and Folk Dance Federation Festivals including Redmond, Enumclaw, Everett, Puyallup and most recently Suquamish. He will once again serve as sound chairperson for the 2024 Washington Washington State Square and Folk Dance Federation Festival to be held in Yakima Washington.
You may not know this, but Brett has danced at the halftime shows for the Seattle Seahawks and the Seattle Sonics. He's choregraphed dozens of pre-teen and teen dance exhibitions over the years and in the past ten years, two flash mobs. Brett estimates he's taught over 500 kids how to square dance, exposed thousands of adults and kids to square dancing and coached dozens of kids how to call.
Brett is looking forward to the 2023-2024 dance season and introducing new dancers to square dancing.