Brett will be calling for the Olympia Do-Si-Do's on September 9, 2023 from 7:00 pm – 9:30 pm.
Rochelle Catt will be cueing.

Please bring back-to-school supplies to donate.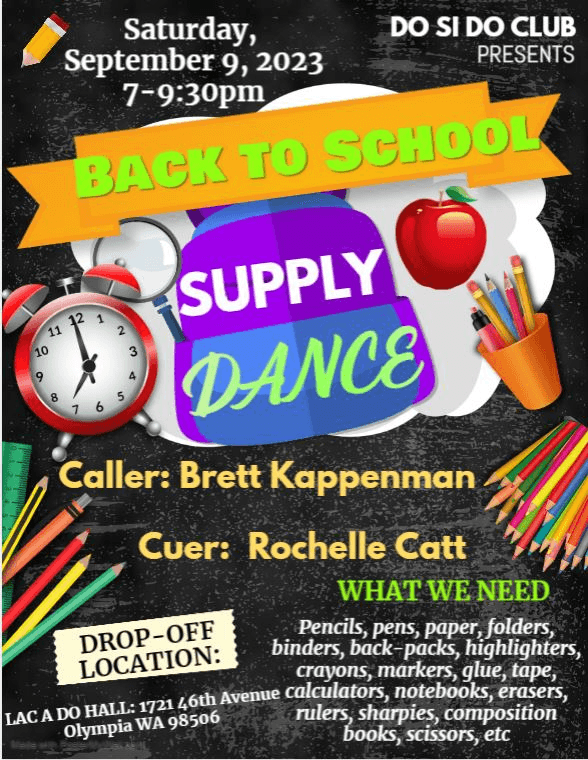 Brett will be calling and Kyle will be cueing for the Happy Hoppers in Marysville on Sunday, September 10th. Visit the Happy Hoppers site for additional information.

First dance of the 2023-2024 Season!!!

Where: Meridian Grange
When: September 17, 2023 6:00 pm – 8:00 pm
This will be our welcome back dance. We will have light refreshments available. I hope to have some of our JJs alumni join us as well.
Jacks and Jills Square Dance Lessons

Where: Meridian Grange
When: September 24, 2023 6:00 pm – 7:30 pm